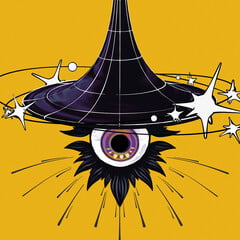 Olena Shmahalo
2D & 3D Artist | Science & SFF | Art Director
New York, United States
Summary
No longer updating ArtStation.
• https://www.OlenaShmahalo.com
• https://linktr.ee/NatureInTheory
—
Since the 00s: illustrator turned designer turned physics student turned science visualizer. Currently freelance.
—
In 2014 I joined Quanta Magazine as the fifth team member and became its first Art Director. Until 2022, I led the visuals and defined the publication's aesthetic. I created and directed illustrations, graphics, photography, video and more to augment some of today's best writing about basic research.
I work in a variety of styles and mediums, and most enjoy "visualizing invisible things" — abstract and imperceptible subjects in theoretical and experimental science. Some of my favorite topics include physics (from the particular to universal), science fiction, and fantasy.
Skills
Art Direction
Science Illustration
Scientific Illustration
Concept Art
Editorial
Digital Painting
Illustration
3D
3D Generalist
3D Illustration
3D Sculpting
Digital Sculpting
Sculpting
Graphic Design
Infographics
Scientific Animation
GIFs
Photography
Writing
Traditional Art
Mathematical Art
GIFs / Loops
Software proficiency